WORKSHOPS
Workshops are an important part of our Eco-Diving program
Red Sea Diving Safari is involved in a wide range of efforts and educative programs like Reef Check, Marine Biology Workshops, Videography Workshops, Photography Workshops.

Marine Biology Workshop
The house reef of Marsa Shagra has been declared a protected area for the last 20 years. According to Robert Meyers, author of Collins Reef Guide, Shagra is home to over 300 species of fish and over 100 species of corals and its coral reef topography is absolutely stunning.
Our Reef Check Team leader Stephan Moldzio is also our course leader for this marine biology workshop. The health of coral reefs is a sensitive barometer for the health of the ocean and therefore of great importance for our entire planet. RSDS has started a long-term reef monitoring program which may help to preserve the intact reefs of the southern Red Sea region. The course is aimed to contribute to these efforts. RSDS has been active in conservation and sustainable tourism development since its founding.
5 day workshop includes:
Snorkeling/diving with the workshop group
Teamwork on marine biology methods
Microscope sessions
Lectures
Course booklet
Certificate
The focus of the workshop is coral reef ecology: mechanisms of reef building & erosion, structure and zonation, functional groups, food web, threats to coral reefs and preservation. We tackle these topics as a team unit and apply some vivid scientific methods. Everybody contributes to the common results and there are lectures in the evening about various topics relating to coral reefs. During the day we snorkel / dive around the Marsa Shagra housereef and other local reefs. We investigate samples of reefrock, sand and plankton by use of stereomicroscopes. A marine biology quiz is on the schedule and participants receive an interesting course file and certificate at the end of the course.
This workshop is suitable for divers and snorkelers.
No previous knowledge required.
Minimum age is 10 years.
Languages: English & German.
If possible, please bring your UW-camera and notebook with you.
WORKSHOP LEADER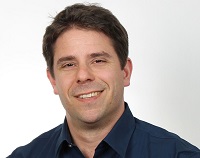 About Stephan Moldzio
Stephan Moldzio is a marine biologist from Germany and has been a valued partner of Red Sea Diving Safari since 2009. He is the team scientist for the RSDS Reef Check team, coordinating our Reef Check activities.
Contact
Stephan Moldzio
Email:
stephan.moldzio@reefcheck.de
Workshop Schedule
| | |
| --- | --- |
| Access | |
| Minimum Divers | |
| Minimum Qualification | |
| Depth Range | |