FREE DIVING
The purest form of diving
Diving Facilities
Red Sea Diving Safari was discovered as a great place for free diving by Franck Misserat, free diving instructor of Le Point Formation from France. We are now visited by more and more individual free divers and groups of free divers each year because of the excellent organisation, the level of safety, and the beautiful reef.
Shagra Village has hosted famous freedivers like Umberto Pelizzari, holder of multiple discipline world records and star in many TV-documentaries and other freediving record holders like Akos Engyel, the Hungarian Champion and number 8 in the world (with 134 meters Dynamic (Mono Fin Swimming), 6 minutes 20 seconds Static and 55 meters Deep). More recently world record holder, Andrea Zuccari, visited Shagra and Lahami and identified the locations as ideal for free diving and free diving activities such as breathing and relaxation techniques practice.
Marsa Shagra and Marsa Nakari offer a free diving station package that can be booked with a minimum of 6 pax. The group must be accompanied by a certified free diving instructor and the package is for the service as detailed below. One Rib station in the middle of the bay:
One 15 meter rope
One 45 meter rope
One 20 meter rope
One 50 meter rope
In case of additional requests we will try to fulfill your wishes on site, according to availability. Zodiac transfer from shore to free diving station as required.
Emergency Equipment:
O2 tank and mask ready to use at free diving station
1 Divers set BCD + regulator + tank
1 Flag for emergency signal
Free diving is also available in Wadi Lahami. The Fury Shoals reef system offers beautiful coral landscapes, canyons, swim-throughs and wrecks, all accessible to free divers.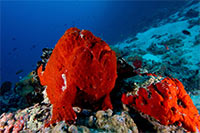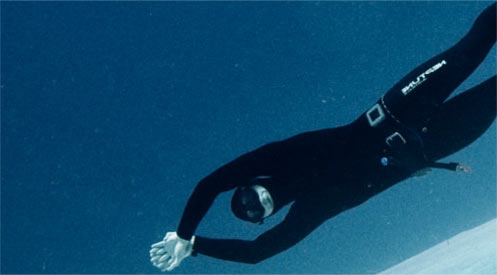 Why not join one of our free Diving Workshops
with Marcus Greatwood of NoTanx or Thierry Grenet.
Find out more
| | |
| --- | --- |
| Access | |
| Minimum Divers | |
| Minimum Qualification | |
| Depth Range | |