WORKSHOPS
Workshops are an important part of our Eco-Diving program
Red Sea Diving Safari is involved in a wide range of efforts and educative programs like Reef Check, Marine Biology Workshops, Videography Workshops, Photography Workshops.

Reef Check Surveys
Join other certified eco divers to help us survey our local reefs. We have carried out more than 40 surveys at 13 dive sites in the Marsa Alam area since 2009.
We are happy to announce our official Reef Check survey dates are as follows: 8-9 November 2022 and 17-23 July 2023 (sites to be confirmed).

All certified Reef Check Eco Divers are invited to join us in surveying these reefs. If you are not already a certified Reef Check Eco Diver, you may be interested to join our Reef Check Eco Diver Course.
As official sponsors of Reef Check, Red Sea Diving Safari will be offering all survey dives free of charge to participants (excl. equipment).
For more information or to join our surveys please contact info@redsea-divingsafari.com.
WORKSHOP LEADER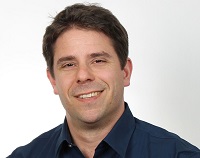 About Stephan Moldzio
Stephan Moldzio is a marine biologist from Germany and has been a valued partner of Red Sea Diving Safari since 2009. He is the team scientist for the RSDS Reef Check team, coordinating our Reef Check activities.
Contact
Stephan Moldzio
Email:
stephan.moldzio@reefcheck.de
Workshop Schedule
Location:
Duration: 7 days
Contact: info@redsea-divingsafari.com
Reef Check survey dives are free of charge for certified Eco Divers
| | |
| --- | --- |
| Access | |
| Minimum Divers | |
| Minimum Qualification | |
| Depth Range | |