ECO EFFORTS
Get more from your holiday experience

Reef Check is the world's largest international coral reef monitoring organization involving recreational divers and marine scientists.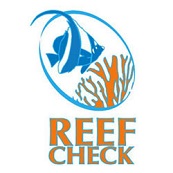 The Reef Check protocol is one standardized method so that survey results can be compared wherever they are carried out. It focuses on the abundance of particular coral reef organisms that best reflect the condition of the eco-system as a whole. These "indicator species" are easy to recognize by amateur divers and this allows for anyone to participate in scientific research.In 2022 we will not be conducting a Reef Check Eco Diver Course, however certified Eco Divers are welcome to join our survey team in November. In July 2023 we will be running the Eco Diver course and surveys.
Until now we have carried out 46 full Reef Check surveys on 13 different reefs (each with 2 different depth levels). All the data from these surveys has been integrated by the Reef Check Head Quarters in their international data base: Marsa Shagra North & South, Marsa Nakari North & South, Wadi Lahami House Reef "sheltered" & "exposed", Abu Nawas Garden, Sharm Abu Dabab, Shaab Nakari and Marsa Assalai, Elphinstone, Marsa Gabel El Rosas and Marsa Egla.
All certified Reef Check Eco Divers are invited to join us in surveying these reefs. If you are not already a certified Reef Check Eco Diver, you may be interested to join our Reef Check Eco Diver Course which will take place in Marsa Shagra before the surveys.
As official sponsors of Reef Check, Red Sea Diving Safari will be offering all survey training dives during the course free of charge to participants (exc. equipment).
For more information or to join our surveys please contact workshops@redsea-divingsafari.com.

If you would like to learn more about becoming a certified Eco Diver with Red Sea Diving Safari, visit our Reef Check Workshops page.
| | |
| --- | --- |
| Access | |
| Minimum Divers | |
| Minimum Qualification | |
| Depth Range | |